Year 5 2019 - 2020
Monday 1st June 2020 Year 5 Lessons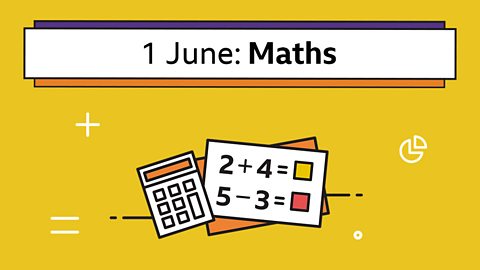 1 June - Learn how to multiply unit and non-unit fractions by an integer.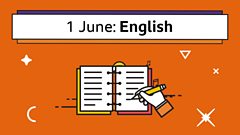 1 June - Learn to use synonyms and antonyms.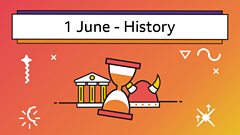 1 June - Learn about life in Anglo-Saxon Britain.
We recieved an email with some lovely pictures of the Bartholdy family doing home learning - Please have a look at the new galleries set up for each year group :-)
The activities range from: place value battle, the human eye, the educational Minecraft game, daily reading on the reading chair, writing in his smiggle diary, outside P.E lessons, animals and insects spotting, as well as building a wildlife/fish pond - among other things in the garden. Its great to see all the things they have been doing - Fabulous
Maths with Parents - As an addition Maths tool please have a look at Maths with parents
.
To register, you will need (i) a parent email address and (ii) your child's class code.
(Y5K) 288308 (Y5R) 283600
Y5 Genius Maths
Please Click the link below
Further home learning activities can be accessed using the link below
https://www.bbc.co.uk/bitesize/levels/zbr9wmn
Learning Projects from RobinhoodMAT
Please Click the link below
Year 5 endeavour to promote your child's love of learning and we have lots planned which will inspire your child, from exciting trips to practical Science.
Meet the Team…
Y5R – Miss C. Russell, class Teacher
Y5K – Miss G. Knott, class Teacher
Mrs Booth – Teaching Assistant
Mrs Brunt – Teaching Assistant
Current Learning…
This half – term, our Cornerstones topic is called 'Off with her head!' This is primarily history – based and focuses on aspects of life during the Tudor times. We are learning about the famous Henry VIII and his 6 wives and will be exploring Tudor fashions, dances, sketches and portraits and the ghastly styles of Tudor punishments, alongside a wide variety of other areas. We will cover a range of curriculum areas including history, art, P.E, PSHE, music and geography. We are also currently producing cross – curricular writing based around biographies of Henry V111, Anne Boleyn and Thomas Cromwell.
English…
In English, we follow Novel study. Our current novel is a children's version of Macbeth, which our pupils are enthralled with! We have a weekly 'carousel lesson' which covers a rich variety of texts that link into our model and we study new vocabulary, text annotation and summarising and SATS style comprehension questions. We are currently creating a diary style piece of writing based around the events during Macbeth which encompasses a multitude of the Year 5 National Curriculum grammar objectives. We will also shortly be studying Macbeth in play script form, whilst comparing and contrasting it to the novel version.
Mastery Maths…
This half – term, we have already covered area and perimeter and have just started a large unit on fractions and decimals. During daily Maths Meetings, we revisit and consolidate our prior knowledge of different areas of Maths which have been taught previously. During these sessions, we enjoy mixing around, working collaboratively using different 'Kagan' strategies – and we also enjoy the music that is played during this time!
For RE we will be studying Islam and the celebration of Eid al Fitr.
A typical day in Year 5…
8:50 – 9:05 – Registration (Fluent in 5 Maths activities/handwriting activities)
9:05 – 9:30 – Maths Meeting
9:30 – 10:30 – English
10:30 – 10:40 – Spellings
10:40 – 11:00 – Assembly
11:00 – 11:15 – Break
11:15 – 12:15 – Maths
12:15 – 1:15 – Dinner (Year 5 are first sittings)
1:15 – 1:45 – Grammar
1:45 – 3:00 – Foundation subjects
3:00 – 3:20 – Class reader/guided reading
Home leaning…
In Year 5, we encourage a degree of independence. Pupils are expected to bring their diaries as they are checked each day. Homework is to be completed by deadlines and there is an expectation that pupils begin to take responsibility for bringing their P.E kits, swimming kits, packed lunches etc.
Topic/foundation homework is given out each half term. Pupils have a list of homework ideas glued in their homework books. They are free to choose any 3 of these homeworks and they are to be completed and handed in by the end of that particular half term. We love the creative pieces that we receive!
Maths homework is currently in the process of being updated to a new, online facility called 'Eedi,' details of which will be sent out to parents in due course.
Spellings are given out weekly each Monday, then tested the following Monday. These also link in with our novel study.
Pupils are expected to read 5 times a week at home. Diaries are checked each Friday for 'Reader Leader.' Those pupils achieving this receive tokens and treats!
Year 5 weekly diary
Monday – Spelling test, new spellings given out
Tuesday – Swimming
Wednesday – P.E with Mrs Nixon
Thursday –
Friday – Diaries checked for Reader Leader
Year 5: News items
There are no News items to display
Year 5: Blog items
There are no blog items to display
Year 5: Calendar items
There are no Calendar items to display