Year 3 2019 - 2020
Monday 1st June Year 3 lessons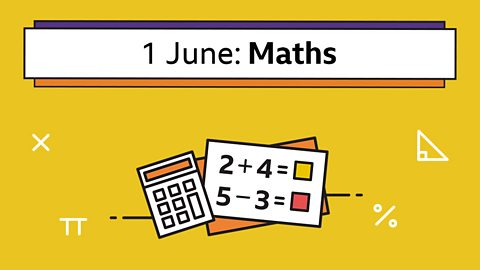 1 June - Learn how to mark fractions on a number line.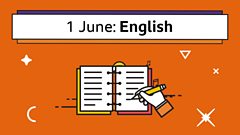 1 June - To revise similes and metaphors and use them in descriptive writing.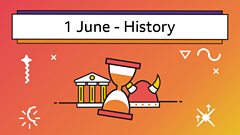 1 June - Learn all about life in the Iron Age.
Don't forget to email us and let us know how you're getting on, at: homelearning@richmond.doncaster.sch.uk (remember to signpost to your teacher). We will share photos in the gallery at the bottom of this page so keep checking back for regular updates and to see what all your classmates are getting up to!
Keep smiling and having fun,
Miss Lewis and Mrs Bickerstaffe :)

New Video's Featuring our very own Miss Lewis
Maths Meeting Introduction (now press the back buttons so you don't log out of the website)
Applying Calculation Strategies
Maths with Parents - Message from Miss Lewis
The most useful,

effective and efficient way of supporting your child with their Mathematics learning at home is to make sure that your child is registered with the Maths with Parents programme. Each week (Monday) your child's class will be set a piece of learning (by their teacher) that fully corresponds to what they would be learning if they were in school at this point. If you have not registered as yet, please do so as soon as possible.
Each week parents will receive a notification to log onto the MwP tool. You will see a short video w
ith pupils speaking clearly about their learning (using the correct language) for the particular unit of work. This will be followed by 2 or 3 practical activities for you to complete with your child. You will then have the opportunity to leave some very brief feedback (verbally or via photograph).
To register, you will need (i) a parent email address and (ii) your child's class code. (please see below):
(FYJ) 445258 (FYO) 257541 (Y1E) 740915 (Y1R) 640431 (Y2D) 356927 (Y2SV) 209243 (Y3B) 854719 (Y3L) 655683 (Y4G) 529052 (Y4L) 118922 (Y5K) 288308 (Y5R) 283600 (Y6A) 215562 (Y6L) 552873
*NB Reception, Year 1, Year 2 and Y3 pupils - To acheive the 'Easter Eggsperts' award, your child will need to have completed all Spring Term tasks by 26th April! Good luck!
Sarah Lewis, Director of Maths @ Richmond Hill Primary Academy & Maths SLE for Doncaster schools.
Our next lesson from Gooseberry Planet is all about photo tagging (Lesson 7, scenario 6). Remember to access the app to play the related game but here are the resources that we would have used in school to explore this important aspect of online safety more deeply:
Further learning activities can be found at the Oak National Academy
Welcome to Year 3
In Year 3 we continue to develop competent and confident learners who have the key skills, knowledge and personal characteristics for a successful future learning career.
---
Meet the Team…
Mrs Bickerstaffe – Y3B Class Teacher and Phase Leader
Miss Lewis – Y3L Class Teacher (2nd half of the week), Director of Maths for the Rose Learning Trust and Maths Lead SLE in Doncaster Schools
Mrs Wilkinson – Y3L Class Teacher (1st half of the week)
Mrs Burke – Learning Support (4 days per week)
Mrs Booth – Learning Support ( 1 day per week)
We help the children to build upon and extend the knowledge and understanding they developed in KS1, increasingly advancing their mastery of the Key Stage 1 curriculum and move in to Stage 3 learning.
Current Learning (Spring Term 2020)
Our topic for this first half term is 'Scrumdiddlyumptious'. This will focus on food & healthy eating / diets. The topic will cover all areas of the curriculum with a focus on Science, Geography, Design Technology, Internet Safety & History. Our school trip will enhance all of this learning when we visit the 'Chocolate Story, York.'
In English, we will be studying the novel 'A Place called Perfect' by the author Helena Duggan. Other texts such as 'Rise of the Wolves,' Fair's Fair,' 'Oliver Twist,' non-fiction and poetry genres will also enhance our focus on Reading and Writing.
In Maths Mastery we will be learning multiplication and division facts and strategies, learning Time to the nearest minute and developing our understanding of Fractions further. Greater depth learning will include explaining our answers in full sentences; solving word problems and investigating properties of numbers.
For RE we are studying Christianity – the meaning of Lent
---
A Typical Day In Year 3
8.50 – 9:00 Registration
9.00 – 9:10 Countdown (Maths)
9:10 – 9:30 Maths Meeting
9:30 – 10:30 English – Novel Study
10:30 – 10:40 Spelling
10:40 – 11:00 Assembly
11:00 – 11:15 Playtime
11:15 – 12:15 Mathematics Mastery
12:15 – 1:15 Lunchtime
1:15 – 1:20 Registration
1:20 -1:30 Grammar
1:30 – 3:00 Cornerstones Topic (including Prevent Gooseberry Planet)
3:00 – 3:20 Guided Reading
3:20 – 3:30 Story time and ready for home
---
Home Learning
Children are encouraged to read at home five times per week and this be recorded in their diaries. The Year group encourage this through 'Reader Leader' where pupils are rewarded through tokens and merits for great home reading.
Topic home learning will be given out at the beginning of each topic. Watch out for stickers in your child's diaries for more information about this.
All children will take part in the annual 'Spelling Bee' competition. They will be supported by school and home to learn the spellings for their Year group words.
In Maths, pupils & parents are encouraged to register with the online 'Maths with Parents' tool. Each week, parents will receive a notification of a new topic that relates to the current Maths learning in school. Parents will have access to a short video to support the unit of work (with a focus on language & strategies) followed by 2 or 3 activities to be completed by parent and child. Pupils will be rewarded by choosing an item of clothing for their individual Mathscot monkey.
---
Days to Remember
Please find information about important days for Year 3 below:
Monday – Reader Leader Day Please bring diary to school, Spelling Test, Notification to parents for the next Maths Home Learning Unit
Wednesday – PE / Games, PE kit required
Thursday – PE / Games, PE kit required
*Reading books can be changed daily.
Files to Download
Year 3: News items
There are no News items to display
Year 3: Blog items
There are no blog items to display
Year 3: Calendar items
There are no Calendar items to display