Year 1 2019 - 2020
Monday 1st June Year 1 lessons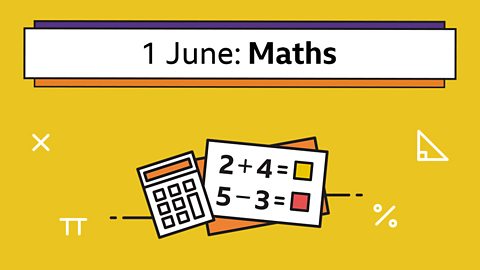 1 June - Learn how to measure mass and weight with non-standard units.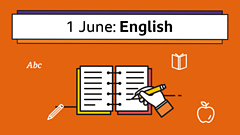 1 June - To be able to use capital letters and full stops when writing about pirates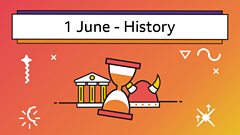 1 June - Learn all about Queen Victoria
Remember to let us know about all the lovely things you're doing at home by emailing us at: homelearning@richmond.doncaster.sch.uk and including your class teacher's name in the subject box. You can see all of the photos received so far in the gallery at the bottom of this page, so keep checking in to see what your classmates have been up to.
Wishing you all a FABULOUS half-term!
Mrs Robinson and Mrs Elmore x
RWI Phonics
Key learning for this half term is to continue with the RWI daily phonics lessons more information available on https://www.ruthmiskin.com/en/ RWI will release three short Speed Sound lessons with one of our trainers every day for the next two weeks. The films will only be available at the times below:
Set 1 Speed Sounds at 9.30 am Set 1 Word Time 9.45 am Set 1 Spelling 10.00am

Set 2 Speed Sounds and Word Time at 10.00 am and Set 2 Spelling 10.15 am

Set 3 Speed Sounds and Word Time at 10.30 and Set 3 Spelling 10.45
Please note: the films are streamed live and one set replayed throughout the day
We're also releasing a film of a poem for Reception and Year 1 children to join in with at 2.00 pm every day. The poems will be available on YouTube to watch again and again. A great opportunity for children to learn these by heart!
Films for parents
Films for parents to help their child learn to read at home with Read Write Inc. Phonics are available on our website and YouTube channel. The YouTube channel will have a quick face-lift to help parents find the films easily. We're adding a parent film Facebook every day too.
Maths
Mathematics Mastery have some fab FREE home learning booklets available which last for a few weeks at a time. The most recent pack covers wk.6-10:
You can find more packs from previous weeks at: https://www.mathematicsmastery.org/free-resources
Maths with Parents
Remember to keep logging in to Maths with Parents as we have set home learning to continue throughout the rest of the year. If you haven't registered yet, you will need (i) a parent email address and (ii) your class code.
To access, please log on to https://mathswithparents.com Click on: New Parent? Click Here!
Numbots
You also should have received your own login for the Numbots online app. If you haven't had this yet then please let your class teacher know so you can join in the fun online.
Online Safety - Gooseberry Planet
with more time at home being spent online, online safety is still a huge priority for us all. You can find the next 3 lessons that we would have covered at school, below. Remember to access the app to play the related game at home:
Adventures in Learning
Check out this exciting learning pack based around the story, The Journey Home:
Adventures in Learning - The Journey Home
You can find similar packs at: https://coronavirusandschools.org.uk/resources/
Further learning activities can be found at:
Files to Download
Year 1: News items
There are no News items to display
Year 1: Blog items
There are no blog items to display
Year 1: Calendar items
There are no Calendar items to display